amazon and
your brand
---
A trusted partner with the experience to grow and manage your brand on Amazon and other online marketplaces.
About Us
Living and working in the shadows of Mt. Rainier and Mt. St. Helens, in a rural community equidistant to Seattle and Portland, we have been a trusted customer and brand partner in the online marketplaces for almost 15 years. Our diversified staff can provide solutions in sales, marketing, fulfillment, software development, graphic design, intellectual property and trademark enforcement. We're good at dealing with the nuts and bolts of selling on sites such as Amazon so our partnered brands can focus on the bigger picture!
HOW WE SERVE YOU
---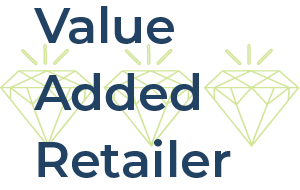 We purchase your products and sell them on the Amazon platform. We execute all strategies growing your brand and creating a win-win relationship, allowing for both of us to grow and increase profit.
We will take care of the nuts and bolts so you can focus on the bigger picture for your brand.
Inventory Management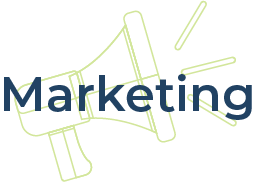 We do more than list your products on Amazon. We add value by investing our own funds into marketing. Working together, brand growth and market share is our mutual goal.
There is a lot that can go wrong trying to manage your products in the Amazon marketplace. Let us help mitigate the risk so that your brand is set up for success.
Risk Management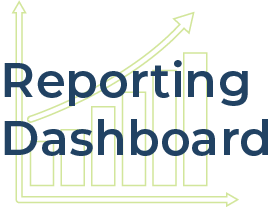 It's important to know what's going on with your brand. We provide a quarterly review and summary along with monthly updates. You will also have real-time access to your brand with our dashboard.
We are commited to doing whatever it takes to grow your brand in the marketplace.
Additional Services
Trademark Registration Assistance

Removing Counterfeit Product and Sellers

Copyright and Trademark Enforcement

Closeout & Liquidation Services
Custom Application Development

Product Development Assistance

Custom Fulfillment Services

Graphic Design
Our Partners
Partnerships are the heart and soul of our business. Other companies are willing to destroy your market to make a quick buck. We are in it for the long haul to grow your brand and create sustainable success into the future.
LEARN MORE
What Partners Are Saying
Lorelei Hood
---
Business Manager, Noble Formula
Major Goods has done a phenomenal job of promoting our products and increasing sales. That sales growth has continued; they have even worked with us developing new products that have become top sellers
Sassan Golafshan
---
Founder/CEO Kleen Fabrics
Working with Major Goods has not only allowed us to increase on-line sales but reduced our time and energy in managing this internally
Cynthia Murray
---
Chief Eggzecutive Officer, 4Legz Natural Dog Treats
Major Goods is a valued and trusted sales channel for us; we can't imagine a better Amazon channel partner
Josh Hutchens
---
Online Sales Manager, Trace Minerals Research
I started working with Major Goods two years ago and have been VERY impressed. They are on top of the technology side, but even more important, take a true interest in the company and growing on both ends.
Dan Mahoney
---
COO Basic Organics, Inc.
Their brand management services far surpassed expectations and have helped propel our products into the upper levels and rankings in our categories
John Stearns
---
President, CEO, Java Chews
Major Goods has put my brand Java Chews on the map, they have done everything they said they were going to do to promote it. Sales have increased at double digit growth week-over-week which is unbelievable!
BECOME A PARTNER
Copyright © 2021 Major Goods